BRONZE BOMBSHELL SUCCESS STORY
60 New Clients in 1 Month
BRONZE BOMBSHELL SUCCESS STORY
One of Attain's favourite success stories was our work with Bronze Bombshell, an award-winning beauty salon based in Perth. Business was great but the company's founder, Lydia, was frazzled.. Despite the success, Lydia had to devote too much time to manage, not only the business and her team, but also the marketing and lead generation.
The overwhelming workload took a huge toll on Lydia which prompted her to get in touch with Attain to manage her marketing. At the same time, we were also looking to scale Bronze Bombshell to the next level revenue-wise by bringing in more leads at noticeably lower costs. Since the business already had a great reputation, we focused on crafting captivating core offers that were both effective and profitable as a way to attract potential clients.
In just the first month of working with Bronze Bombshell, we brought in 99 leads with a fantastic cost per lead of $13.84 and $16.03 for the business' lashes and tanning services respectively. We managed to keep up the momentum across the months, resulting in an increase in Lydia's revenue from $4,000 a month to more than $10,000 a week. As of today, we've generated more than 400 leads for Bronze Bombshell thus enabling Lydia to look into opening new branches across the country.
One of the key factors of Bronze Bombshell's success was Attain's expertise in using self-liquidating offers; our strategy was designed in such a way that the business would turn a profit instead of losing money in ad spend, essentially making marketing free for Bronze Bombshell.
We also improved significant rates significantly by tweaking Bronze Bombshell's One of our best achievements was increasing the business' spray tanning service conversion rate to 40% on the payment page. This saw 60 new clients sign up and pay in full for the service in one month alone. As the payment page is within the marketing funnel all of these sales were made without even picking up the phone Allowed Lydia and her team to focus on what they do best while clients come in and make bookings on auto-pilot thanks to Attain's work.
The different Beauty offers that we marketed for Bronze Bombshell to fill different service offerings within the business:
Lash Lift + Tint
Eyelash Extensions
Eyebrow Makeover
Spray Tanning
Brazilian Waxing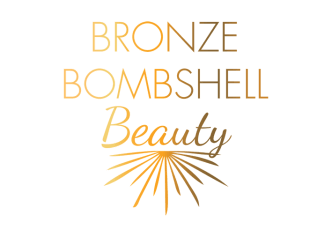 THE RESULTS
474

Total Leads

$19.28

Cost Per Lead

$81,898

ROI

796%

Return on ad spend (ROAS)
GET STARTED WITH A MARKETING AUDIT WORTH $1000 FOR FREE
Take the first step to double your leads and sales by booking your FREE 45 Minute Marketing Audit Call Today.